Our Story: The Traveller Movement
Advocating for Gypsy, Roma and Traveller Human Rights to Tackle Discrimination and Promote Equality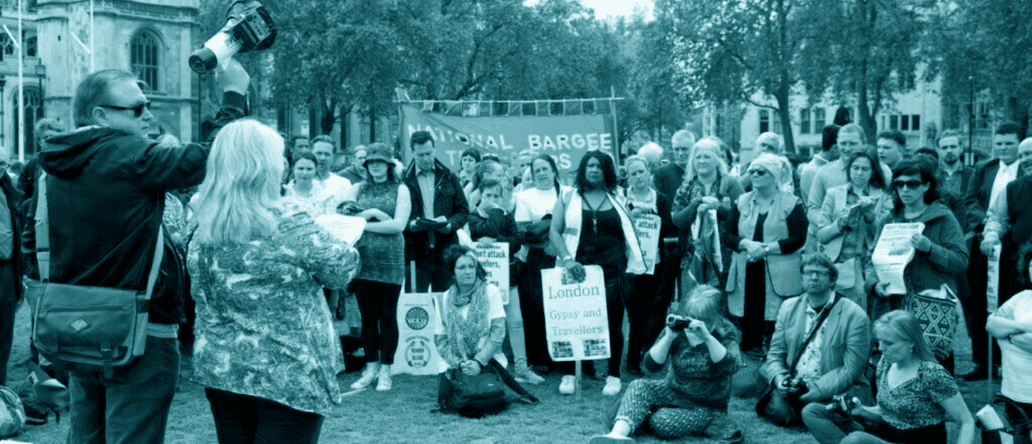 Established in 1999, the Traveller Movement has an award-winning track record in innovative and ground-breaking work using a collective community assets-based approach for addressing ethnic Romany Gypsy, Irish Traveller and Roma inequality, exclusion and discrimination and promoting their rights.
The Traveller Movement (TM), formally known as the Irish Traveller Movement in Britain, gained charitable status in 2003 and directed their services towards marginalised Irish Travellers in the UK. In 2008, TM widened their network and services to engage with Gypsy, Roma and Traveller people.
We have developed an expertise in tackling local issues whilst shaping national policies. It has become a recognised bridge between the Gypsy, Roma and Traveller sector, service providers and policy makers, stimulating debate and promoting forward-looking strategies to advance equality, civic engagement, inclusion and community cohesion.
We deliver work in a number of different areas:
Research –mapping and collating an evidence base for change.
Policy and lobbying –on a wide range issues to ensure inclusion.
Campaign- for human rights, equality and justice.
Access to Justice –casework, advocacy and support, development of multimedia educational resources on a wide range of issues
Community Development –harnessing community skills to strengthen community voice, participation and self-advocacy.
Economic Inclusion – creating and facilitating progressive career opportunities